CBS UNVEILS THE LOGO FOR THE NEW "STAR TREK" TELEVISION SERIES WITHIN THE FIRST-EVER PROMOTIONAL VIDEO FOR THE HIGHLY-ANTICIPATED PROGRAM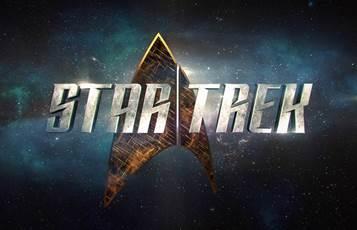 Click Here to View the Promotional Video
Earlier today at the CBS Upfront presentation at Carnegie Hall in New York, CBS unveiled the logo for the new STAR TREK within the television series' first-ever promotional video. This highly-anticipated program will premiere in January 2017. It marks the first original series developed for CBS All Access.
The new STAR TREK, produced by CBS Television Studios, will launch with a special preview broadcast on the CBS Television Network in January 2017. The premiere episode and all subsequent first-run episodes will then be available exclusively in the United States on CBS All Access.
*The logo is attached.
For more information on the new STAR TREK series, go to: http://www.cbspressexpress.com/cbs-television-studios/shows/star-trek-cbs-all-access/about