"CSI" FANS, PREPARE TO FOLLOW THE EVIDENCE!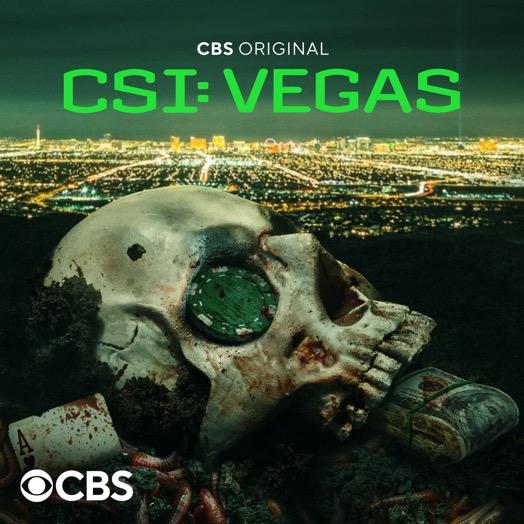 CBS LAUNCHES "CSI: VEGAS DEEP-DIVE," A VIRTUAL INVESTIGATION THAT LETS FANS SOLVE A MYSTERY LEADING UP TO THE SERIES PREMIERE ON WEDNESDAY, OCT. 6
GAME PLAY DEVELOPED BY EXECUTIVE PRODUCER AND
"CSI" FRANCHISE CREATOR ANTHONY E. ZUIKER
FIRST CLUE JUST DROPPED ON "CSI: VEGAS" SOCIAL PLATFORMS
Fans Who Crack the Case Will Be Rewarded with an
Exclusive Virtual Meet-and-Greet with the Cast and Creators of
"CSI: Vegas" and an Advance Screening of the Series Premiere Prior to Air
The CBS Marketing team has launched a virtual investigation that asks everyone who enjoys a good mystery to dive deep into its marketing ads and social media posts to find clues, piece together a puzzle and solve a mystery. Developed with CSI creator and executive producer Anthony E. Zuiker, the mystery in the marketing campaign is designed to tie organically to the new CSI: VEGAS series. For a two-week period leading up to the premiere, fans of the global television phenomenon "CSI" will be able to follow the evidence as they hunt for clues, dropped daily across a wide range of social media, digital platforms and on-air promos across CBS and other television networks. Fans who crack the case will be rewarded with an exclusive, virtual meet-and-greet with the cast and creators of CSI: VEGAS and an advance screening of the series premiere. The new CBS Original drama debuts Wednesday, Oct. 6 (10:00-11:00 PM, ET/PT) on the CBS Television Network and will be available to stream live and on demand on Paramount+. CSI: VEGAS stars William Petersen, Jorja Fox, Paula Newsome, Matt Lauria, Mel Rodriguez and Mandeep Dhillon.
The first clue for the CSI: VEGAS virtual investigation was released this morning on CSI: VEGAS' Facebook, Twitter and Instagram platforms:
The CSI Lab has been compromised. Someone from CSI's past could bring down the entire Las Vegas Crime Lab and release thousands of convicted killers back on the streets. The suspects are lined up, and I need your help to crack the case. For the next week, follow the evidence across multiple platforms to uncover the truth... and you just might be rewarded.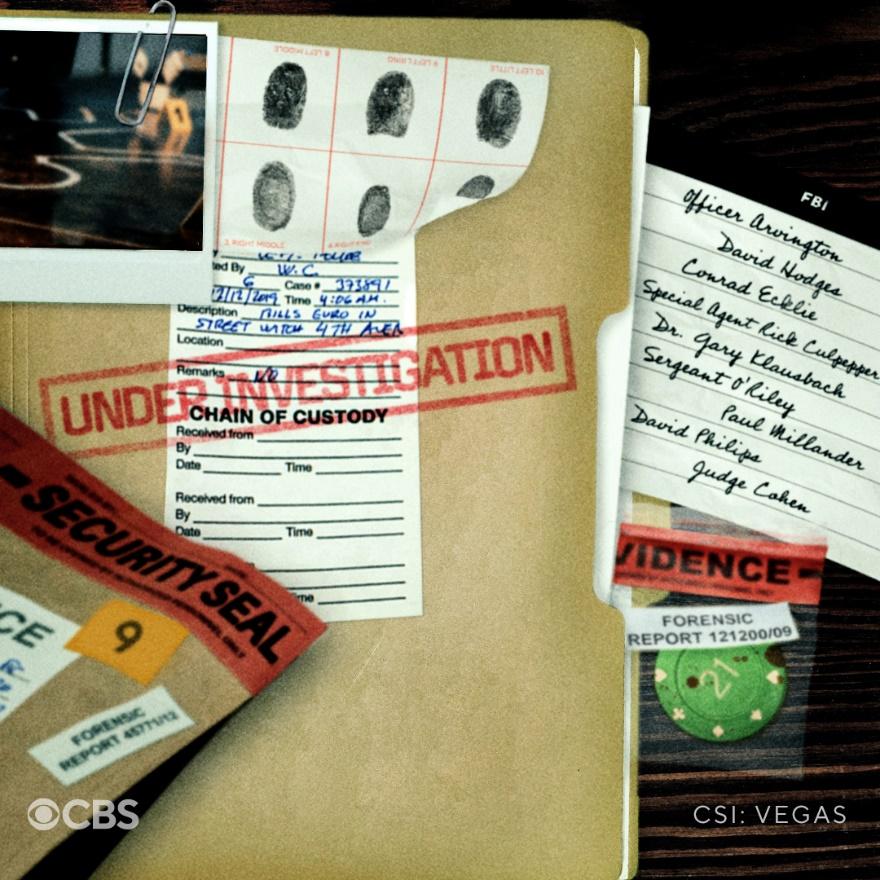 "Fans of 'CSI' love a good mystery, so we decided to enhance our efforts in a way that allowed audiences to dive as deep into our marketing campaign as they do the mysteries presented on the show," said Mike Benson, President and Chief Marketing Officer for CBS. "Partnering with Anthony Zuiker to develop the embedded mystery in our marketing allowed us to keep the adventure authentic to the series and engaging for everyone who wants to play along."
"This was an instance where I was able to put my creator and gamer hat on and create sticky interactive gameplay across multiple platforms," said Zuiker. "Our motto is 'There's always a clue,' and we challenge our super fans to find each and every one of them."
Following the series premiere of CSI: VEGAS, there will be additional opportunities throughout the season for armchair CSIs to solve clues and get additional rewards.
CSI: VEGAS, the sequel to the Network's global hit "CSI: Crime Scene Investigation," opens a brand-new chapter in Las Vegas – the city where it all began. Facing an existential threat that could bring down the entire Crime Lab and release thousands of convicted killers back onto the neon-lit streets of Vegas, a brilliant new team of investigators led by Maxine Roby (Paula Newsome) must enlist the help of old friends, Gil Grissom (William Petersen) and Sara Sidle (Jorja Fox). This combined force will deploy the latest forensic techniques to do what they do best – follow the evidence – in order to preserve and serve justice in Sin City. The series is produced by CBS Studios in conjunction with Jerry Bruckheimer Television.
* * *
Press Contacts:
| | | |
| --- | --- | --- |
| Sienna Sanders | 818-655-1582 | |
| Rachael Wesolowski | | |
Photo Contacts:
| | | |
| --- | --- | --- |
| Gaye Ann Bruno | 818-655-1542 | |
| Kathleen Holloway | 212-975-8533 | |