"CBS SUNDAY MORNING" MARKS ITS 582ND CONSECUTIVE WEEK AS AMERICA'S #1 SUNDAY MORNING NEWS PROGRAM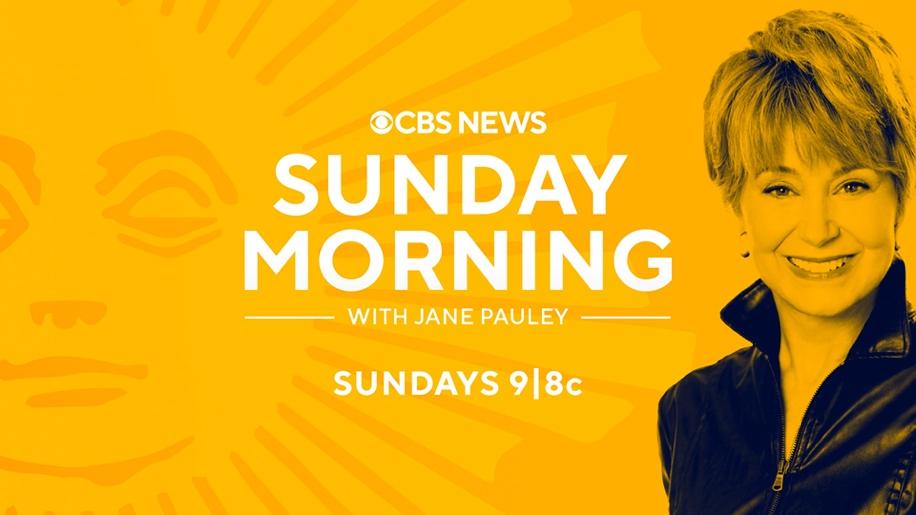 CBS News' CBS SUNDAY MORNING marked its 582nd consecutive week as America's #1 Sunday morning news program with viewers, according to Nielsen live-plus-same-day ratings for Sept. 12, 2021.
The broadcast delivered 4.8 million viewers with 682,000 of them in the key adults 25-54 demographic. CBS SUNDAY MORNING also marked its 188th consecutive week as the #1 Sunday morning news program with adults 25-54.
Jane Pauley anchored Sunday's broadcast which featured Martha Teichner's look at whimbrels, a little known species of shore bird. Also on the broadcast, Ben Mankiewicz caught up with comedian, actor, director and producer Cedric The Entertainer. Rita Braver offered a fresh look at the dazzling sketches by Cezanne now on exhibit at New York's Museum of Modern Art. And Jim Axelrod sat down with critically acclaimed writer David Chase to talk about "The Many Saints of Newark," a new film he co-wrote that is billed as a prequel to his groundbreaking TV series "The Sopranos."
Additionally, Tracy Smith reported on the eagerly anticipated reopening of the Broadway favorite "Wicked." Lee Cowan looked at what's become of "Ground Zero" 20 years after the Sept. 11, 2001 attacks. Luke Burbank interviewed Wilma Melville, an 88-year-old grandmother who has built a multimillion-dollar facility that turns rescue dogs into elite search and rescue canines. John Dickerson sat down with journalist Chris Wallace to discuss Wallace's new book on the hunt for Osama bin Laden, published by Simon & Schuster, a division of ViacomCBS. Steve Hartman had the story of an everlasting love. And Pulitzer Prize winner Dan Barry, a New York Times columnist, reflected on the 20th anniversary of the 9/11 attacks.
CBS SUNDAY MORNING airs Sundays (9:00-10:30 AM, ET) on the CBS Television Network. Rand Morrison is the Executive Producer.
Follow CBS SUNDAY MORNING on Twitter, Facebook, Instagram and at CBSNews.com. Listen to CBS SUNDAY MORNING podcasts on all podcast platforms. Stream CBS SUNDAY MORNING on Paramount+.
***
Press Contact: Richard Huff Huffr@cbsnews.com