"CBS MORNINGS" EXCLUSIVE: CALIFORNIA GOVERNOR GAVIN NEWSOM WEIGHS IN ON TRUMPISM AND THE STAKES OF THE RECALL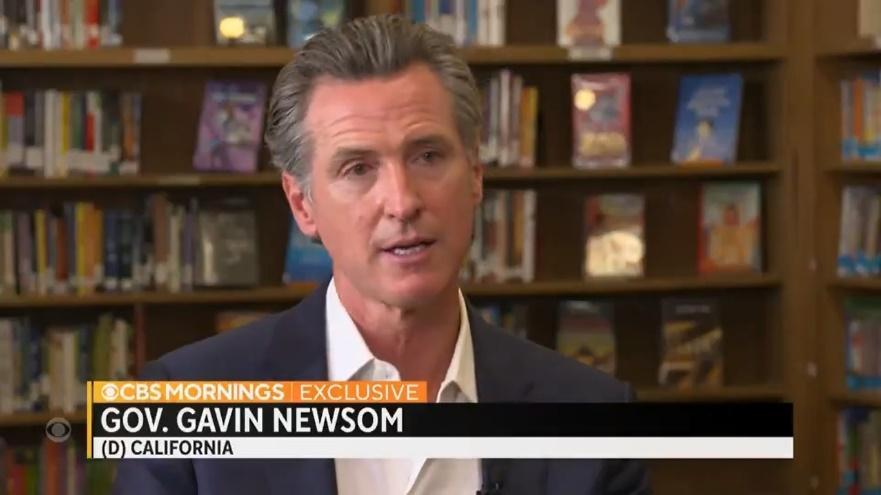 Less than 24 hours after California voters overwhelmingly rejected a recall effort against him, Governor Gavin Newsom was gratified by his big victory but doesn't think it killed off Trumpism in California. Newsom told CBS News chief Washington correspondent Major Garrett in an exclusive interview that the stakes of the recall effort were defined by competing approaches of how to tackle the pandemic.
Watch and read more here: https://cbsn.ws/3tMHZcb
Twitter link: https://bit.ly/3zh50VI
Excerpts:
On what his recall victory means: "That we need to stiffen our spines and lean into keeping people safe and healthy. That we shouldn't be timid in trying to protect people's lives and mitigate the spread and transmission of this disease. That it's the right thing to do, but it's also a motivating factor in this election."
- On if his recall result killed Trumpism in California: "No, it's still alive. I remain committed to try to meet people where they are, regardless of whether or not they support me or want to reject or support or compel another recall."
- On running for president:
MAJOR GARRETT: Does the recall result accelerate or diminish your ambitions to be president?
NEWSOM: Literally 100 percent never been on my radar. Was never a childhood dream.
MAJOR: Just to be clear, Governor Newsom has no presidential ambitions?
NEWSOM: No, none, never.
MAJOR: You're never running?
NEWSOM: It's a very challenging environment in Washington, D.C., but that's not on my cards.
Follow CBS MORNINGS on Twitter, Facebook, Instagram and YouTube.
* * *
Press Contacts:
| | | |
| --- | --- | --- |
| Samantha Graham | | |
| Tucker Hart | | |