ON "CBS THIS MORNING," SENATOR ELIZABETH WARREN SAYS SHE IS "PREPARED TO GO TO BUDGET RECONCILIATION" OVER THE "AMERICAN JOBS PLAN"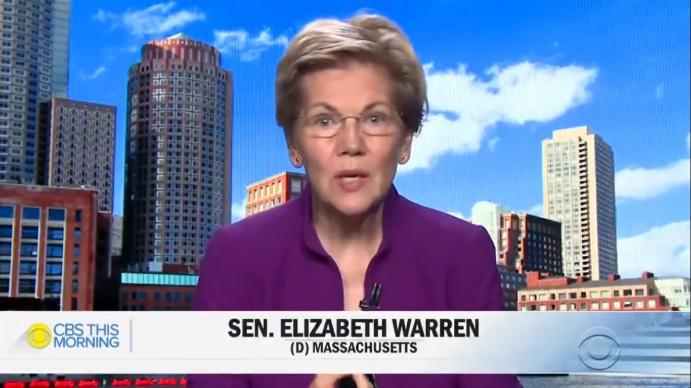 In her new book, "Persist," Senator Elizabeth Warren says sexism played a role in her 2020 presidential race. She also discusses her plans to take on child care and student debt issues. Warren joined "CBS This Morning" and weighed in on the chance of bipartisanship for the "American Jobs Plan."

Watch Here: https://cbsn.ws/3tetKuG
Twitter Link: https://bit.ly/3eeEBAI

Excerpts:
- On Republicans saying the price of American Jobs Plan is too high: "I am prepared to go to budget reconciliation. I'm somebody who thinks that the filibuster should not be to give Republicans a veto on things that this country needs."

- On the national debt: "Why is it that Republicans talk about the deficit only when Democrats are talking about let's invest in child care and cancelling study loans and making sure that we have care for the elderly? Either you have a matter of principle that you think it's always a problem, or you don't. My view right now is we are coming out of a really serious economic hole. It's good, frankly, for us to be spending, to be putting money into people's pockets, and to be building infrastructure."

Follow CBS THIS MORNING on Twitter, Facebook, Instagram and YouTube.
* * *
Press Contacts:
| | | |
| --- | --- | --- |
| Samantha Graham | | |
| Tucker Hart | | |