CELEBRATED ACTOR/COMEDIAN CEDRIC THE ENTERTAINER OF THE NEW COMEDY SERIES "THE NEIGHBORHOOD" AND JAY HERNANDEZ, THE TITLE STAR OF THE NEW "MAGNUM P.I.," APPEAR ON THE COVERS OF THE SEPTEMBER/OCTOBER ISSUE OF WATCH! MAGAZINE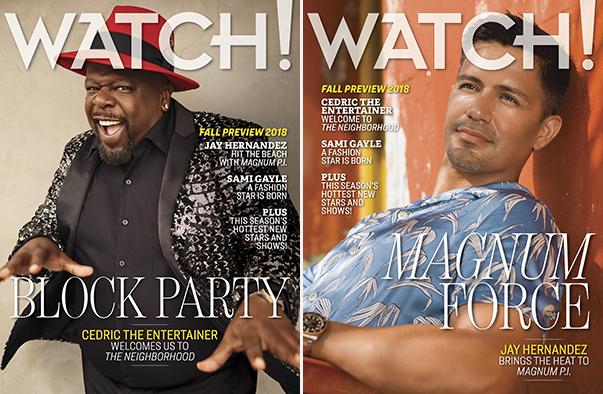 Features in This Edition Include a Fall Fashion Portfolio with "Blue Bloods" Star Sami Gayle, Set in Colorful Coney Island; Exclusive Portraits of CBS' Hot New Series' Stars;
and Fun Facts About Some of the Wackiest Next-Door Neighbors in Television History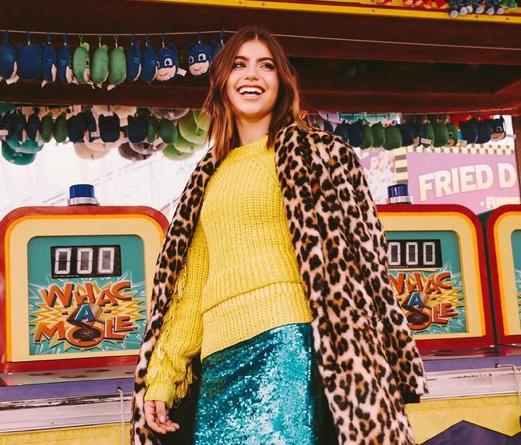 NEW YORK – Sept. 25, 2018 – The September/October edition of CBS' Watch! magazine, features covers with celebrated actor/comedian – and hat aficionado – Cedric the Entertainer (executive producer and star of the new comedy THE NEIGHBORHOOD) and Jay Hernandez (the engaging mustache-free title star of the new MAGNUM P.I.). Additionally, the issue, which is on newsstands as of Tuesday, Sept. 25, features intel on more of the season's hottest new shows; previews of autumn's best style trends, including a portfolio of BLUE BLOODS star Sami Gayle in fall's finest fashions; fun facts about some of the wackiest next-door neighbors in television history; beauty and travel tips; and more…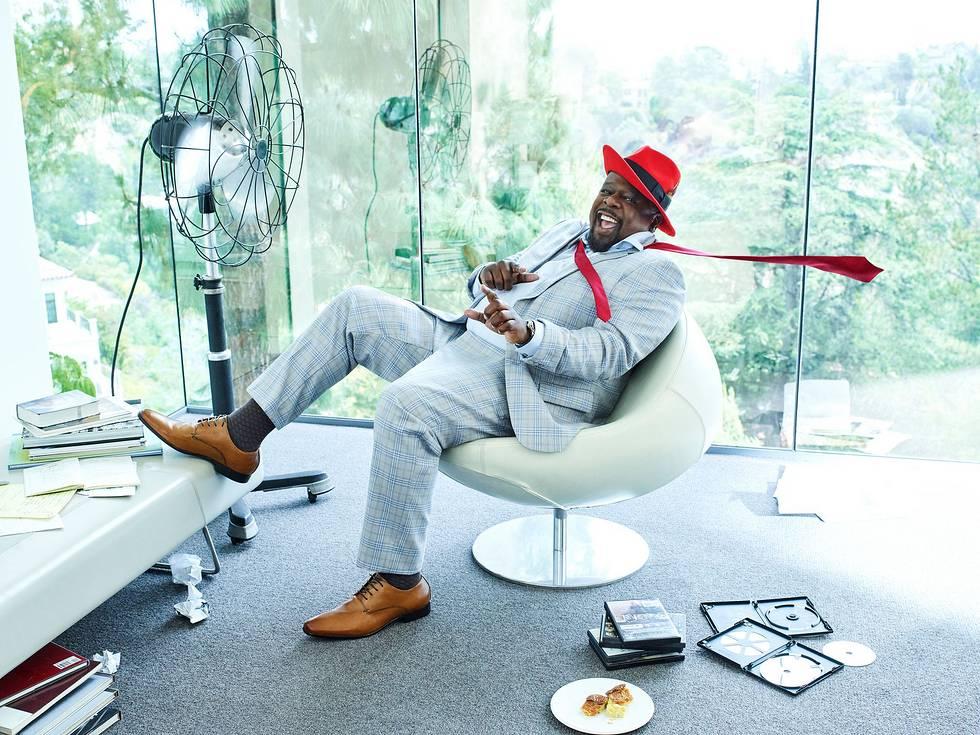 Cedric the Entertainer's light-hearted Watch! cover shoot, shot by famed photographer Peggy Sirota in a Bel Air estate, was styled by Jordan Grossman, who included a couple of Cedric's own brand's hats in the mix. During his interview with Malcolm Venable, Cedric discusses his childhood and the philanthropic work he does in his Midwestern hometown; the origins of his dapper style; what attracted him to THE NEIGHBORHOOD and why he's looking at his starring role on the series as an opportunity for growth; the chances of another "Kings of Comedy"; and what's behind his reputation for being super nice. "It's important to lead with the attitude you want to receive. I try to operate from that space, where everything is calm, everybody has a good time…If you are going to spend time doing anything, you might as well take a positive route…If somebody is going to be ugly around me, I shut it down."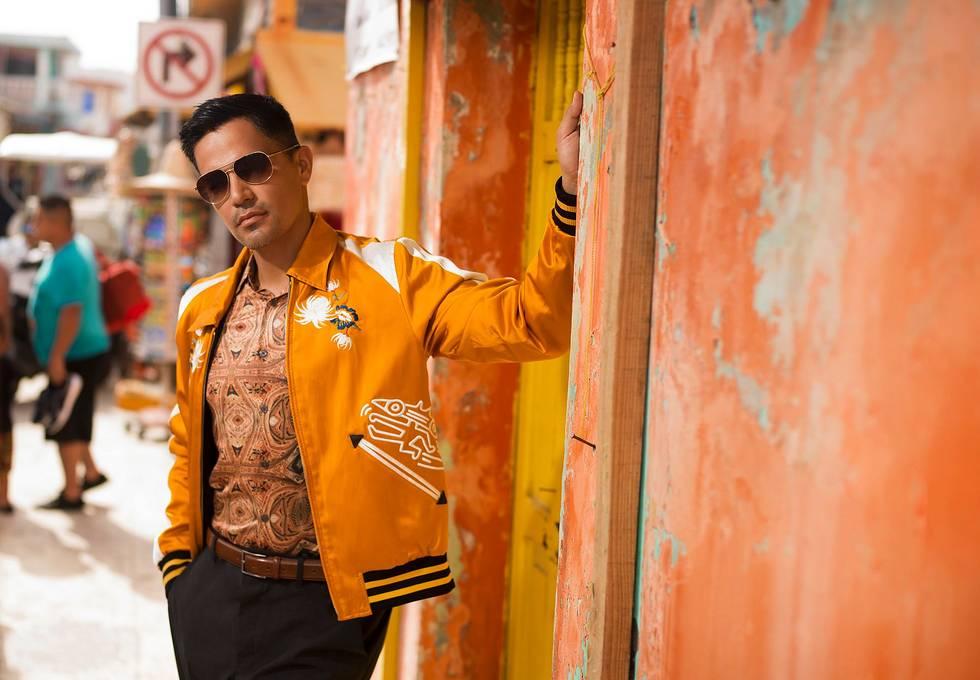 For his cover shoot in colorful Mexico with photographer Derek Blanks, Jay Hernandez, also styled by Grossman, headed to the luxurious Grand Fiesta Americana Coral Beach Cancún hotel. For the accompanying story, Hernandez chatted with writer David Hochman about being discovered in an elevator at age 17; his breakthrough project ("Crazy/Beautiful") and early days of fame after years of fruitless auditions; the passion project he's producing about immigration in the U.S.; and how the new MAGNUM P.I. is continuing the original series' tradition of portraying veterans in a positive light, an issue that's close to Hernandez's heart. "My brother has been serving in the Navy as long as I can remember…He's so excited about the show. He saw me in the teaser trailer wearing my naval uniform and immediately shared it with all his Navy buddies. He appreciates how respectful we are when it comes to their service. Knowing how much this show means in the military makes me work extra hard to do justice to their stories and to tell those stories with dignity. I want to do right by them."
It was a 100 degree summer day in Coney Island when BLUE BLOODS' Sami Gayle alternated between heavy knit sweaters, a red leather jacket and an animal print coat, all selected by Watch! style director Sasha Charnin Morrison for the magazine's vibrant fall fashion spread, shot by Adrienne Raquel. However, the cheerful actress took the weather in stride: "I was having so much fun eating cotton candy and riding the merry-go-round that the heat was the last thing on my mind."
The issue's additional stories include:
Marc Berman's "Look Back at Some of the Wackiest Next-Door Neighbors in Television History," featuring behind-the-scenes trivia about an array of funny and familiar characters, including Fred and Ethel Mertz ("I Love Lucy"), Ed and Trixie Norton ("The Honeymooners"), Betty and Barney Rubble ("The Flintstones"), Lenny and Squiggy ("Laverne & Shirley"), Stanley and Helen Roper ("Three's Company") and more
A roundup of hot new fall dramas, comedies and supernatural series by Sam Jenkins, and a separate assortment of portraits of CBS' new series' stars
Stuart Elliott recalling the "Absolut Winner" of an advertising campaign by the Swedish vodka brand Absolut that debuted with an ad in 1980 and was followed by an estimated 1,500 clever variations of the "Absolut _______" template
Leslie Odom Jr., a Tony Award winning original cast member of "Hamilton," talking with Brantley Bardin about his career, the joys of fatherhood and his role in the CBS All Access series ONE DOLLAR
Fall fashion must-haves, such as edgy florals, '70s inspired crocheted styles, rad plaids and faux fur.
Also, CBSWatchmagazine.com continues to complement the print magazine's articles while still showcasing its own unique content, including photos and videos that are original to Watch!
About Watch!
The official magazine of CBS since 2006, Watch! offers a rare, glamorous window into the lives of television and film's biggest stars. With distinctive photography by top tier talents and first class stories curated by industry veterans, Watch! has steadily become one of the most elegant, sophisticated publications today. This intriguing amalgam of entertainment, celebrity, culture, fashion, travel and beauty features talent from CBS, SHOWTIME, The CW, CBS All Access, CBS Television Distribution, Simon & Schuster, CBS Films, Pop and beyond.
The magazine's digital properties present readers with richer pathways to continue the journey beyond the velvet rope. Timely behind-the-scenes videos and photo galleries bring the reader closer to their favorite characters and their favorite shows. The digital version of Watch! can be found at cbswatchmagazine.com. The bi-monthly print magazine is enjoyed by subscribers and sold on newsstands at select Barnes & Noble, Hudson News, Target and Walmart stores.
Media site: www.cbspressexpress.com/watch-magazine/
Website: www.cbswatchmagazine.com
Facebook: facebook.com/CBSWatch/
Twitter: https://twitter.com/CBSWatch
Instagram: https://www.instagram.com/CBSWatch
* * *
Watch! Press Contact:
| | | |
| --- | --- | --- |
| Barbara Abseck | 212-975-4637 | |